FILM– DOCUMENTARY — DOC NYC Week 2! Don't Miss BaddDDD Sonia Sanchez 11/19-19/15 and The Red Umbrella Diaries! Upcoming TWN/NBPC & WMM Workshops and more!
Founded in 2000
Sabrina S. Gordon, Chair
Rafee Kamaal, Chair
November 16, 2015
BDC Founder, St. Clair Bourne
 "I'm trying to take the form somewhere. Much like African-American musicians did with music, I'm trying to do that with the documentary"
DOC NYC Film Festival: 2nd and Final Week!
 BaddDDD Sonia Sanchez
 Black Panthers: Vanguard of the Revolution
 Red Umbrella Diaries
 ***
Upcoming Worshops from
Third World Newsreel/NBPC
and Women Make Movies
***
BDC BLAST!
Celebrating 15 Years of Supporting 
Documentary Film and Filmmakers
Any great news, updates?  Need to find crew or staff?  Let us know and we'll include it in the next BDC Blast! Email us at
bdcnewyork@gmail.com
by Stanley Nelson, Laurens Grant
Co-Presented by The Black Documentary Collective (BDC)
Bow Tie Chelsea Cinemas
TODAY, Nov 16, 4:15 PM
Against a backdrop of civil unrest and the radical transformation of American society in the mid-1960s, the black nationalist organization known as the Black Panthers emerged as leaders of the expected revolution. Interweaving fascinating archival material with gripping first-hand accounts from members of the group's rank and file, director Stanley Nelson's definitive history reveals the promise of social change offered by the organization, and the insidious efforts of the establishment to suppress its fruition.
by Barbara Attie, Janet Goldwater and
Sabrina Schmidt Gordon
Co-Presented by The Black Documentary Collective (BDC)
and New York Women in Film and Television (NYWIFT)
IFC Center
Nov 18, 12:30 PM
Nov 19th, 7:15 PM*
Sonia Sanchez, the Directors, & Special Guests in Attendance for Evening Show!
"I want to tell people how I became this woman with razor blades between her teeth," says Sonia Sanchez, a seminal figure in the Black Arts Movement of the 1960s, a poet who has harnessed her gift for words as a champion against racism, sexism and war, fusing art and activism over the past six decades. As a pioneer of spoken word poetry, her influence on hip hop is fundamental. But her tireless commitment to justice for all people has come at a personal cost. This performance-packed film features appearances by Questlove, Talib Kweli, Amiri Baraka, Nikki Giovanni, Ursula Rucker, Ruby Dee, Haki Madhubuti, Imani Uzuri, Bryonn Bain, Jessica Care Moore, Yasiin Bey (Mos Def) and more.
Friends of the BDC at DOC NYC
by Chris Fiore, Dave Kornfield
Co-Presented by The Black Documentary Collective (BDC)
IFC Center
Nov 13, 12:45 PM
Bow Tie Chelsea Cinemas
Mon, Nov 16, 9:30 PM
Chris Fiore, Audacia Ray, and Subjects in Attendance
Chris Fiore is a renowned filmmaker and longtime friend of the BDC.  He edited one of BDC Founder St. Clair Bourne's most popular and acclaimed films, John Henrick Clarke: A Great and Mighty Walk.  BDC is honored to be co-presenting his latest project, making its New York City Premiere at DOC NYC!
Born out of a desire to give voice to a historically marginalized and criminalized workforce, The Red Umbrella Diaries turns the spotlight on seven diverse New Yorkers as they take the stage at Joe's Pub to tell personal stories about their experiences as sex workers. At turns provocative, illuminating, hilarious and empowering, their stories lay bare the realities of an often-maligned industry, while profiles of the performers offstage lend further insight about their complex relationship to their work.
* * *
Free Seminars from Third World Newsreel
Now through December!
Camera, Sound, Editing, Interactive Media and More!
Free and Open to the Public!
Register Today!
Next Up:
Led by Jessica Clark, Founder/Director, Dot Connector Studio.  Funders like to see their work connecting to a real world audience. What are some tools you need as a producer to accurately reflect the impact your story is having in the real world?
Led by Jennifer MacArthur, Borderline Media. "Everyone" is not a target audience for any serious work of art. How do you find your project's true audience? And how do you engage that audience where they live to share and spread your project?
* * *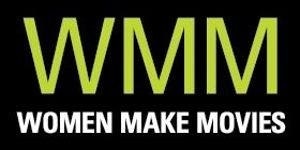 Upcoming Workshops
$10 Partner Discount Available for BDC Members
WEBINAR Get the Grants: Writing the Perfect Proposal
 Wednesday, November 18th | 6:30 – 8:30pm, $25
In this webinar, Tracie Holder, filmmaker and fundraising consultant, will help you understand what makes a film funding proposal a standout, grab the attention of potential funders and gives you the best shot at funding.  The focus of our time will be spent analyzing a successful funding proposal aimed at understanding how the filmmaker has successfully translated their vision for the film into a written proposal that captures the attention of the reader.  This webinar is aimed at any filmmaker who is thinking of applying for grants, is in the middle of a fundraising campaign or just needs to refresh their knowledge and put her/his best foot forward.
* * *
Paper Chase
by Lauren Domino and Angela Tucker
A comedy set in New Orleans about a young girl
raising money for college by any means necessary!
This project will only be funded if at least $50,000
is pledged by Fri, Dec 4th
Please support BDC Member Angela Tucker's
fiction feature directorial debut!
"Growing up I loved, loved teen movies and I always had a fantasy that I would make one. I wanted to create a film featuring young black girls who were smart and raunchy. Black girls who were focused on where to go to college but still drank too much at parties. Black girls who had crushes on guy who didn't know they existed. Black girls who had some family struggles but who didn't let their struggles define them. In other words, Black girls like many of my friends!"
Please support and join our movement to #createincolor
– Director & Writer, Angela Tucker
* * *
BDC and Frame:Runner Partnership!
Frame:Runner is a High Definition post-production facility specializing in color correction and finishing for broadcast television, festivals and theatrical distribution  They have worked on countless award-winning projects for BDC members, including Stanley Nelson's Freedom Summer and Thomas Allen Harris' Through A Lens Darkly, both premiering at this year's Sundance Film Festival!
Frame:Runner is offering a special discount to BDC Members on all professional services, from color correction and finishing in Avid, Final Cut Pro, DaVinci Resolve, and Premiere Pro, file and tape conversions, duplication and sound mixing.
This is an INCREDIBLE benefit to our members!
Thank you, Frame:Runner!
Frame:Runner
555 West 57th Street, NYC
212-246-4224
Keith Shapiro, General Manager/Partner
* * *
BDC and Women Make Movies 
BDC Members are eligible for the partner discount for Women Make Movies workshops
For these benefits, BDC Membership must be current.  Join or Renew here!
Email bdcnewyork@gmail.com for more information.
Membership status subject to verification for all benefits.
Invalid membership status may result in additional charges from participating vendors.
* * *
BDC Catalog & Directory 
The BDC Catalog & Directory is a searchable database of BDC members' work and contact information available to production companies,
networks, press, distributors, educators and others interested in
purchasing, screening, distributing member films and hiring our members.
Broadcasters, educators and commissioning editors contact us often for information about our members' work.  The BDC Catalog & Directory is an easy and efficient way to put you in touch with them as the inquiries come in.
Please send an email for further instructions to:
You MUST be a current BDC Member to be included.
Click below to join the BDC or renew your membership.
Member Films Available on Netflix!
DOCUMENTED
Producer/Editor

Sabrina Schmidt Gordon

The New Black

Producer/Director

Yoruba Richen

Soul Food Junkies

Producer/Director

Byron Hurt
If you have a film available for sale or rental, please let us know and we'll share!
* * *
The Black Documentary Collective (BDC) was founded in 2000 by the late great documentarian St. Clair Bourne, as the singular networking organization for documentary film, video, and media professionals of African descent. The BDC supports its members through hosting screenings, access to educational, artistic, and professional development workshops, discounted professional services, and networking events.  The BDC is also dedicated to making a difference in the ever-increasing communities that are interested in, and influenced by the work of its talented members, through community partnerships,
outreach and engagement
No comments yet.
blasts from our past

LGM faves