OPENING WEEKEND! WHITNEY MUSEUM Reopens! BLOCK PARTY May 2, 2015
Opening This Weekend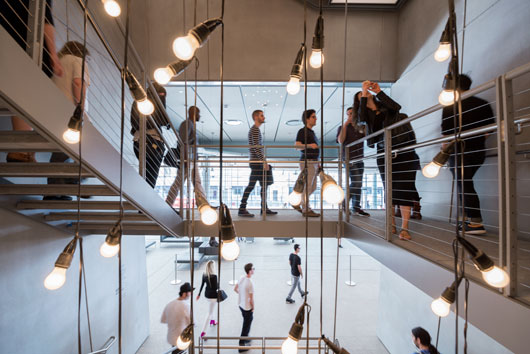 The new Whitney opens Friday! Buy your tickets online, and skip the admissions line when you arrive at the Museum. That evening, to celebrate our opening, the Empire State Building will display a lightshow inspired by twelve works from the collection.
On Saturday, join us for a free, all-ages block party. No tickets are required to attend the all-day event, which features activities and performances designed by artists and community organizations. Additionally, we're offering free admission to the Museum—advance tickets are no longer available, but a limited number will be distributed day-of.
We hope to see you at the Whitney!
---
EXHIBITIONS
SCREENINGS
OPENING WEEKEND
RECURRING EVENTS
FAMILY PROGRAMS
MUSEUM SHOP
MEMBERSHIP
---
AMERICA IS HARD TO SEE
Opens May 1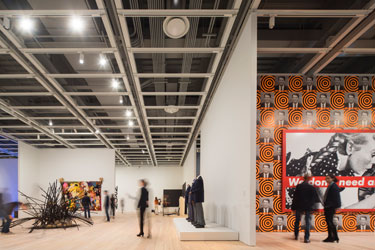 When the Whitney opens its new home on Friday, the first exhibition will be an unprecedented selection of works from the Museum's renowned permanent collection. Setting forth a distinctly new narrative, America Is Hard to See presents fresh perspectives on the Whitney's holdings and reflects upon art in the United States with more than 600 works by some 400 artists, spanning the period from about 1900 to the present. The exhibition—its title is taken from a poem by Robert Frost and also used by the filmmaker Emile de Antonio for one of his political documentaries—is the most ambitious display to date of the Whitney's collection.
MARY HEILMANN: SUNSET
Opens May 1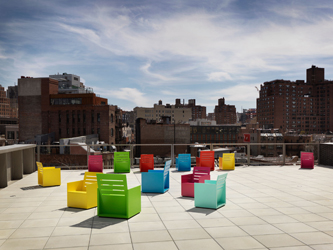 Mary Heilmann's site specific installation Sunset inaugurates the fifth-floor outdoor gallery with sculptural chairs and pink wall elements that play off the geometries of the building. The video Swan Song (1982), shown here for the first time, documents the destruction of the previous West Side Highway and includes footage of the Hudson River as well as the neighborhood surrounding the Whitney's new home.
YUJI AGEMATSU: WALK ON A,B,C,
May 6–11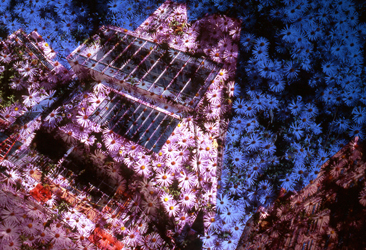 In late 2014, Yuji Agematsu surveyed the Museum's new building and its surrounding neighborhood. The products of these investigations are highly choreographed projections of sequences of 35mm slides. Walk On A,B,C, considers the boundaries between design and nature, the qualities of administered public space, and the exigencies of a neighborhood and city in active redevelopment and fundamental flux. At scheduled time during the run of the exhibition, Agematsu will perform live sound improvisations, manipulating field recordings made by the artist in his native Japan.
---
AMERICA IS HARD TO SEE
FILM AND VIDEO SCREENING PROGRAM
May 1–September 27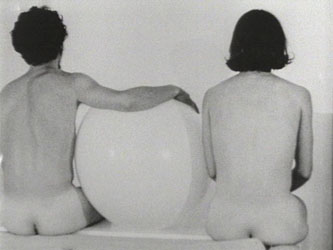 The theater will feature film and video works from the Whitney collection during the run of America Is Hard to See. Visit whitney.org for a complete schedule of screenings.
Free with Museum admission.
---
EMPIRE STATE BUILDING LIGHTS UP
FOR THE WHITNEY
Friday, May 1–Saturday, May 2
8 pm–2 am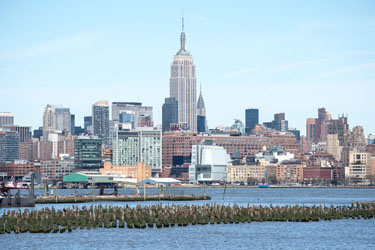 The Whitney is partnering with Empire State Realty Trust on a one-of-a-kind, one-night-only Empire State Building lightshow, marking two historic occasions: the opening day of the Whitney's new building and the eighty-fourth anniversary of the Empire State Building. Focusing on twelve iconic works from the Whitney's collection, lighting designer Marc Brickman will interpret pieces by artists Georgia O'Keeffe, Edward Hopper, Andy Warhol, Peter Halley, and Barbara Kruger, among others, utilizing the Empire State Building's LED tower lights to create a dynamic show.
A special viewing for Museum visitors will be held on Friday during pay-what-you-wish hours. Visit whitney.org to follow along with the timed light display.
BLOCK PARTY
Saturday, May 2
10:30 am–9 pm
Gansevoort Street between
Washington and West Streets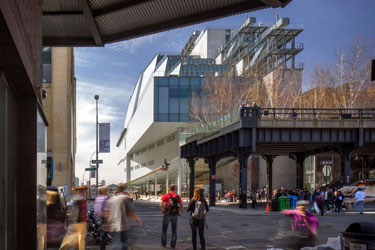 Created in the spirit of a neighborhood festival, the Whitney Block Party will welcome visitors of all ages with free art and performance, including hands-on activities and participatory events. Throughout the day, booths designed by a diverse group of contemporary artists and community organizations will offer activities for a range of audiences, including karaoke, map making, and performance workshops. Large-scale acts on the main stage will include all-ages performances, including dance, music, and poetry. Visit whitney.org for more information.
The Whitney Block Party, sponsored by Macy's, is free and open to the public—no reservations are required for Block Party events and performances.
---
ANDREA GEYER: IT'S TIME, SHE SAID
May 1–May 10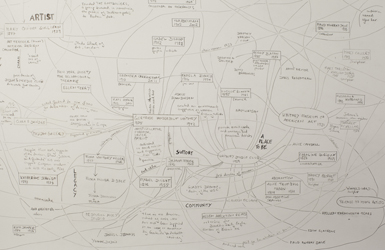 This new installation is inspired by the early history of the Whitney, particularly the lives and work of the Museum's founder, Gertrude Vanderbilt Whitney, and its first director, Juliana Force, and their connections to other women patrons, artists, and political and social activists who helped create and nurture the development of modernism in the United States in the early twentieth century.
Education Programs take place within and through this transformed space. Visit whitney.org for more information.
99 OBJECTS
Beginning May 9
Daily at 3 pm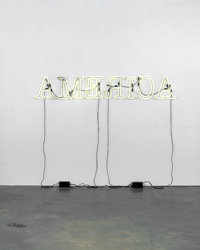 99 Objects is a series of in-gallery programs each focused on a single work of art from the Whitney's collection. Speakers include artists, writers, Whitney curators and educators, and an interdisciplinary group of scholars. The collective result will be a constellation of unique perspectives on singular works of art.
Programs take place daily beginning May 9. Visit whitney.org for more information.
---
OPEN STUDIO
For families with kids of all ages
May 3, 9, 10, 17, 30, 31
10:30 am–3 pm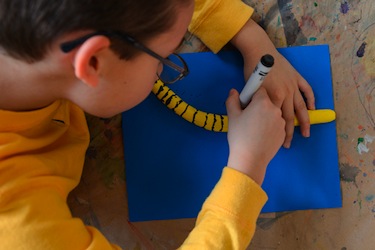 Families are invited to make their own works inspired by the art on view in America Is Hard to See. Each week, the Museum will offer a different art making project.
Free with Museum admission.
---
WHITNEY MUSEUM OF AMERICAN ART
BY RENZO PIANO
$60 / $54 for members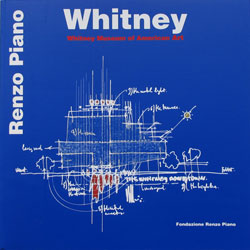 This book chronicles the philosophy behind the new building's design and describes the construction process.
---
WEEKEND MEMBER EARLY ADMISSION
Sundays, May 3–31
Saturdays, May 9–30
9:30–10:30 am
Members enjoy priority admission to the Whitney and the inaugural exhibition America Is Hard to See during the opening month.
No comments yet.
blasts from our past

LGM faves