Holiday Guide – Go to the Whitney Museum now + see SARAH MICHELSON 1/24 – 2/2
Great Shows at the Whitney this Season, Drag Yourself, your date, your relatives!

Whitney Museum of American Art
945 Madison Avenue at 75th Street
New York, NY 10021
General Information: (212) 570-3600
whitney.org
---
CHOREOGRAPHER AND BUCKSBAUM AWARD WINNER SARAH MICHELSON TO DEBUT HER LATEST WORK AT THE WHITNEY
Choreographer and Bucksbaum Award winner Sarah Michelson reclaims the Whitney's fourth-floor Emily Fisher Landau Galleries this winter to premiere the culmination of her acclaimed Devotion series. The new work, 4, will be presented in an eight-performance engagement from January 24 through February 2, 2014. 4 was co-commissioned by the Whitney and the Walker Art Center.
Jay Sanders, the Whitney's curator of performance, noted: "Sarah's work combines the rigor, physicality, and conceptual thinking that define and develop new possibilities in contemporary choreography." Writing in The New York Times about an earlier segment of Michelson's Devotion series, Claudia La Rocco commented that "Ms. Michelson is known for her uncanny ability to take over a space."
Sarah Michelson (b. 1964) is a New York–based, British-born choreographer. Her 2012 Whitney Biennial piece, Devotion Study #1—The American Dancer, commissioned by the Museum, employed a text written for the occasion at Michelson's request by another Biennial artist, theater director/playwright Richard Maxwell, founder of New York City Players. Her new work will reunite her with Maxwell once again.
4 will be presented at the Whitney on January 24–26, 29–31, and February 1–2. All performances are at 2 pm. Tickets are $25 and go on sale to the public on Monday, December 16, at noon, via whitney.org. Tickets may also be purchased at the Museum during gallery hours (Wednesday–Sunday), starting December 18. Due to limited capacity, patrons are encouraged to purchase tickets in advance.
---
ABOUT THE BUCKSBAUM AWARD
Melva Bucksbaum, a Whitney trustee since 1996, launched the Bucksbaum Award in 2000. Prior to Michelson, the recipients of the award have included conceptual artist Michael Asher, whose Biennial project in 2010 involved keeping the Museum open around the clock for three consecutive days, Paul Pfeiffer (2000), Irit Batsry (2002), Raymond Pettibon (2004), Mark Bradford (2006), and Omer Fast (2008).
The Bucksbaum Award, created and produced by Tiffany & Co., is given every two years in recognition of an artist, chosen from those included in the Biennial, whose work demonstrates a singular combination of talent and imagination. The selected artist is considered by the jurors to have the potential to make a lasting impact on the history of American art, based on the excellence of past work as well as present work in the Biennial. In addition to receiving a $100,000 grant, each Bucksbaum laureate is invited to present an exhibition at the Whitney, sometime within the succeeding two years.
The jury for the 2012 Bucksbaum Award that selected Sarah Michelson to receive the award was comprised of Adam D. Weinberg, the Whitney's Alice Pratt Brown Director; Donna De Salvo, Whitney Chief Curator and Deputy Director for Programs; the Biennial curators Elisabeth Sussman and Jay Sanders; and three guest panelists, Lia Gangitano, Branden Joseph, and Christophe Cherix.
Funding for the Bucksbaum Award is provided by an endowment from the Martin Bucksbaum Family Foundation.
The 2014 Whitney Biennial, goes on view at the Whitney from March 7 through May 25 with portions of the show continuing into June. The next Bucksbaum laureate will be named from among the 103 participants in the 2014 Biennial. Visit whitney.org for more information.
---
EXHIBITION SUPPORT
4 is co-commissioned by the Walker Art Center, with support provided by the William and Nadine McGuire Commissioning Fund and the Andrew W. Mellon Foundation.
4 was made possible by the New England Foundation for the Arts' National Dance Project, with lead funding from the Doris Duke Charitable Foundation and The Andrew W. Mellon Foundation, with additional support from the National Endowment for the Arts.
This program is supported, in part, by public funds from the New York City Department of Cultural Affairs in partnership with the City Council.
Generous support for 4 at the Whitney Museum of American Art is provided by an anonymous donor.
Funding for the Whitney's Performance Program is provided by the Andrew W. Mellon Foundation, public funds from the New York State Council on the Arts, and the Performance Committee of the Whitney Museum of American Art.
and Remarkable Exhibitions you must not miss: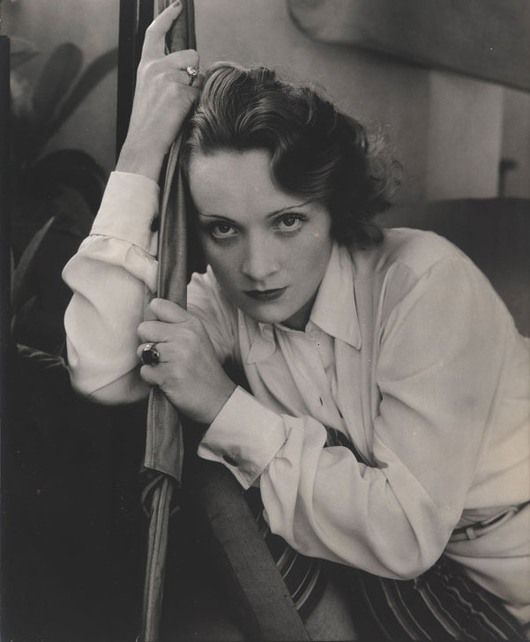 December 4–17
This Friday, we're thrilled to present an exhibition of works by the pioneering American photographer Edward Steichen. Edward Steichen in the 1920s and 1930s: A Recent Acquisition features more than forty celebrity portraits and fashion photographs taken for Vanity Fair and Vogue, shots for advertising campaigns, and images that reflect the artist's interest in the natural world.
And don't miss masterworks by Arthur Dove, Joseph Stella, John Marin, and Gaston Lachaise on view in American Legends: From Calder to O'Keeffe. The exhibition will feature a new rotation of artists on December 19.
We hope to see you at the Whitney!
---
EXHIBITIONS
PERFORMANCES
FAMILY PROGRAMS
SHOP
OTHER EVENTS
MEMBERSHIP
---
ROBERT INDIANA: BEYOND LOVE
Through January 5
"Shockingly exciting . . . a revelation"—The New York Times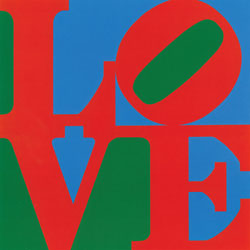 Emerging at the time of Pop art in the early 1960s, Robert Indiana embraced the vocabulary of commonplace highway signs and roadside entertainments. He used words to explore themes of American identity, racial injustice, and the illusion and disillusion of love. The appearance in 1966 of his signature image, LOVE, and its proliferation on unauthorized products, eclipsed the poignant complexity of his art. This retrospective reveals an artist whose work addresses fundamental issues facing humanity—love, death, sin, and forgiveness—giving new meaning to our understanding of the ambiguities of the American Dream and the plight of the individual in a pluralistic society.
RITUALS OF RENTED ISLAND: OBJECT THEATER, LOFT PERFORMANCE, AND THE NEW PSYCHODRAMA—MANHATTAN, 1970–1980
Through February 2
"An essential show"—The New York Observer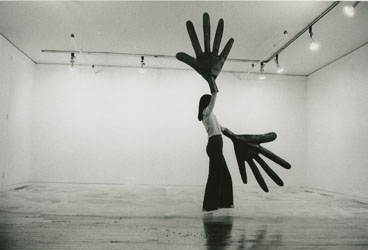 This exhibition illuminates a radical period of 1970s performance art that flourished in downtown Manhattan, or what filmmaker and performance artist Jack Smith called "Rented Island," and still remains largely unknown today. Working in lofts, storefronts, and alternative spaces, this group of artists, with backgrounds in theater, dance, music, and visual art, created complex new forms of performance to embody and address contemporary media, commercial culture, and high art.
T. J. WILCOX: IN THE AIR
Through February 9
"Dazzling . . . an ode to New York and to film"—The New York Times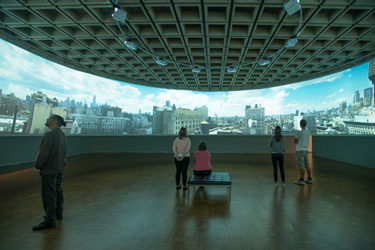 This exhibition presents a new panoramic film installation by T. J. Wilcox—a large, immersive cinematic environment whose circular screen harks back to the "cinema in-the-round" presentations of the early days of film. A spectacular birds'-eye view of New York, shot from the artist's studio high above Union Square, is punctuated by six short films that tell New York–specific narratives related to a particular view from Wilcox's windows. The exhibition also features works from the Museum's collection selected by Wilcox, including a group of films in which artists reflect on the cityscape of New York over the last sixty years.
EDWARD STEICHEN IN THE 1920S AND 1930S:
A RECENT ACQUISITION
December 6–February 23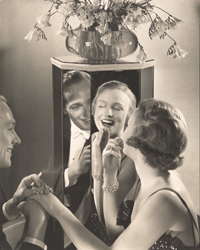 Edward Steichen in the 1920s and 1930s: A Recent Acquisition presents an extraordinary gift of Edward Steichen photographs given to the Museum by Richard and Jackie Hollander. This exhibition includes celebrity portraits and fashion photographs taken during Steichen's tenure as chief photographer for Condé Nast, shots for advertising campaigns, and images that reflect the artist's interest in the natural world. Seen together, these works demonstrate Steichen's role as a leading proponent of photography as both an aesthetic form and a vehicle for mass communication.
IN PARTS
Through February 23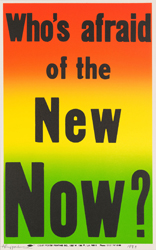 Artists frequently think beyond the unique object, choosing to work with a group of closely related images that together express an artistic vision in its entirety. This ongoing installation, drawn from the Museum's extensive holding of works on paper, presents examples of this creative process. Works by Dotty Attie, Mark Bradford, Carroll Dunham, Dan Flavin, Jasper Johns, Elizabeth Murray, Lorna Simpson, Joyce Trieman, and Terry Winters, among other artists, will be shown in rotation.
AMERICAN LEGENDS:
FROM CALDER TO O'KEEFFE
Ongoing
"One of [the Whitney's] best in years"—The New York Times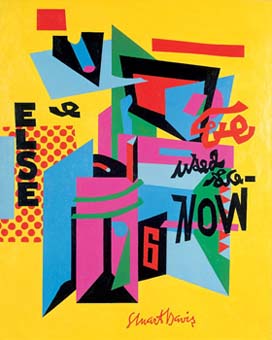 American Legends: From Calder to O'Keeffe showcases the Whitney's deep holdings of artwork from the first half of the twentieth century by artists including Oscar Bluemner, Charles Burchfield, Alexander Calder, Stuart Davis, Arthur Dove, Marsden Hartley, Edward Hopper, Gaston Lachaise, Jacob Lawrence, John Marin, Elie Nadelman, Georgia O'Keeffe, and Joseph Stella. One- and two-artist presentations provide a survey of each artist's work across a range of media.
---
THE CHAIRS: PUPPETRY PERFORMANCE
AND DEMONSTRATION WITH
THEODORA SKIPITARES
Friday, December 13
7 pm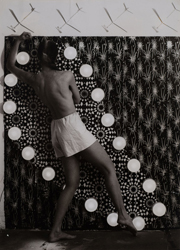 On the occasion of Rituals of Rented Island, artist Theodora Skipitares will lead an evening of performance and demonstration around her practice of puppet theater. Skipitares along with Judith Malina, Jan Leslie Harding, and other guests will re-imagine Eugene Ionesco's absurdist classic The Chairs as a puppet theater piece, interspersing live vignettes of performance with interactive demonstrations. Moving in and out of the performance space, Skipitares will combine her artistic and teaching practices to discuss the unique properties of puppetry.
This event is free with Museum admission, which is pay-what-you-wish on Fridays, 6–9 pm. There are no special tickets or reservations.
---
ROBERT INDIANA OPEN STUDIO:
THE MOTHER OF US ALL
Saturday, December 7
2–4 pm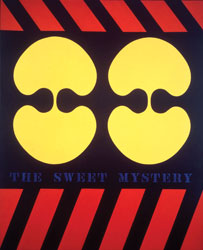 In 1966, Robert Indiana designed the costumes for a production of the opera The Mother of Us All. During this month's Open Studio, families will explore Robert Indiana: Beyond LOVE and create their own theatrical characters.
Free with Museum admission. No registration is required.
---
EDWARD STEICHEN:
LIVES IN PHOTOGRAPHY
$60 / $54 for members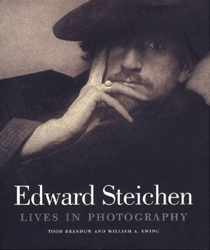 This volume traces Steichen's career trajectory from his Pictoralist beginnings to his time with Condé Nast through his directorship of photography at the Museum of Modern Art. The book features hundreds of his photographs reproduced in stunning four-color, as well as essays from a range of scholars exploring his most important subjects and legacy.
---
BAMCINÉMATEK PRESENTS
MIGRATING FORMS
December 11–17
BAMcinématek
30 Lafayette Avenue
Brooklyn, NY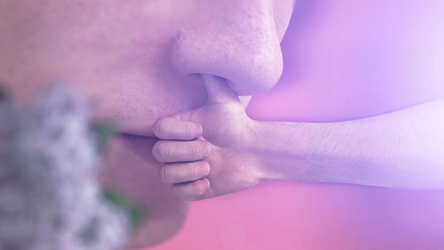 This festival of the most audacious moving-image work from the film and art worlds—which boasts "the highest revelation-per-event ratios of any festival in New York" (Film Comment)—features Ryan Trecartin, Lutz Bacher, Xavier Cha, and more.
For more information, visit BAM.org/MigratingForms.
---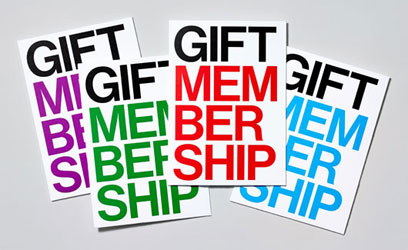 This holiday season surprise someone with a Whitney gift membership! Gift memberships last a full year and make a great gift for any occasion.
Curate Your Own gift memberships start at just $85 and will allow your gift recipient to custom design a membership experience from five amazing Series of exclusive member privileges. Members enjoy unlimited express admission, special discounts, and exclusive invitations to Morning Viewing Hours, Preview Days, and Member Saturday Nights. And this March, members will be among the first to see the 2014 Biennial.
Gift memberships are available over the phone at (212) 570-3641, online, or in the Museum Lobby.
JOIN TODAY OR
GIVE THE GIFT OF MEMBERSHIP
For further information, please email memberinfo@whitney.org or call (212) 570-3641. Thank you for supporting the Whitney!

Image Credits
Edward Steichen (1879–1973), Marlene Dietrich, 1931. Gelatin silver print, sheet: 10 × 8 in. (25.4 × 20.3 cm). Whitney Museum of American Art, New York; gift of Richard and Jackie Hollander in memory of Ellyn Hollander 2012.234. Steichen/Vanity Fair; © Condé Nast
Robert Indiana (b. 1928), LOVE, 1966. Oil on canvas. Indianapolis Museum of Art. © 2013 Morgan Art Foundation/Artists Rights Society (ARS), New York
Sylvia Palacios Whitman (b. 1941), Passing Through, performance at Sonnabend Gallery, New York, May 20, 1977. Courtesy the artist. Photograph by Babette Mangolte; © 1977 All reproduction rights reserved
Installation view of T. J. Wilcox: In the Air, 2013 (Whitney Museum of American Art, New York, September 19, 2013-February 9, 2014). Photograph by Bill Orcutt
Edward Steichen (1879 1973), Ad for Coty Lipstick, c. 1930. Gelatin silver print, sheet: 9 15/16 × 7 15/16in. (25.2 × 20.2 cm). Whitney Museum of American Art, New York; gift of Richard and Jackie Hollander in memory of Ellyn Hollander 2012.205. © Permission of the Estate of Edward Steichen
Allen Ruppersberg (b. 1944), (Who's afraid of the new now?), 1988, from the series Preview. Lithograph: sheet, 22 1/8 × 13 13/16 in. (56.2 × 35.1 cm). Whitney Museum of American Art, New York; purchase with funds from the Print Committee 2011.95j. © Allen Ruppersberg. Digital Image © Whitney Museum of American Art, New York
Stuart Davis (1894–1964), Owh! in San Paõ, 1951. Oil on canvas, 52 1/4 × 41 3/4 in. (132.7 × 106 cm). Whitney Museum of American Art, New York; purchase 52.2. © Estate of Stuart Davis / Licensed by VAGA, New York, NY
Theodora Skipitares, Skysaver, performance at Galerie ak, Frankfurt, November 8–16, 1980. Courtesy the artist. Photograph by Christian Hanussek
Robert Indiana (b. 1928), The Sweet Mystery, 1959-60. Oil on canvas, 72 × 60 in. Private collection. © 2013 Morgan Art Foundation, Artists Rights Society (ARS), New York
Film still courtesy Ed Atkins
---
Whitney Museum
of American Art
December 6, 2013 - Posted by luckygirlmedia | ART, CULTURE, HOLIDAY GUIDES, LIFESTYLES, opportunity, We Recommend | #art, #BAMCinematek, #Calder, #dance, #EdwardSteichen, #family, #festivals, #JackSmith, #LaurieAnderson, #MigratingForms, #O'Keefe, #performance, #performanceArt, #puppetry, #RitualsOfRentedIsland, #SquatTheatre, #TheChairs, #Whitney, #WhitneyMuseum, #women, Alexander Calder, Arthur Dove, Bucksbaum Award winner, Carroll Dunham, charitable contribution, Charles Burchfield, choreographer, Dan Flavin, Dotty Attie, Education, Edward Hopper, Elie Nadelman, Elizabeth Murray, entertainment, Gaston Lachaise, Georgia O'Keeffe, Jacob Lawrence, Jasper Johns, John Marin, Joseph Stella, Joyce Trieman, loft performance, Lorna Simpson, Lutz Bacher, Mark Bradford, Marsden Hartley, NYC, Open Studio, Oscar Bluemner, remarkable works, Robert Indiana, Ryan Trecartin, Sarah Michelson, Stuart Davis, T J Wilcox, Terry Winters, THEODORA SKIPITARES, Whitney Museum, woman of color, Xavier Cha
No comments yet.
This is What WE Do
This is the public consumer site containing some of the "best of" recommendations of LuckyGirl MEDIA.
LuckyGirl MEDIA is a business-to-business newsfeed that covers and syndicates stories on BUSINESS, ARTS, TECHNOLOGY and CULTURE, all from a women's perspective. We cover the gamut from gamers to grandmothers, profiling executives, entrepreneurs, designers, professionals and artists. We provide reviews, spot trends and provide HOLIDAY and "BEST OF" guides.
LuckyGirl MEDIA provides services to local daily papers, alternative weeklies, monthly magazines, international and national papers and websites. Our client list is private.
blasts from our past

LGM faves
Error: Twitter did not respond. Please wait a few minutes and refresh this page.

Blogroll